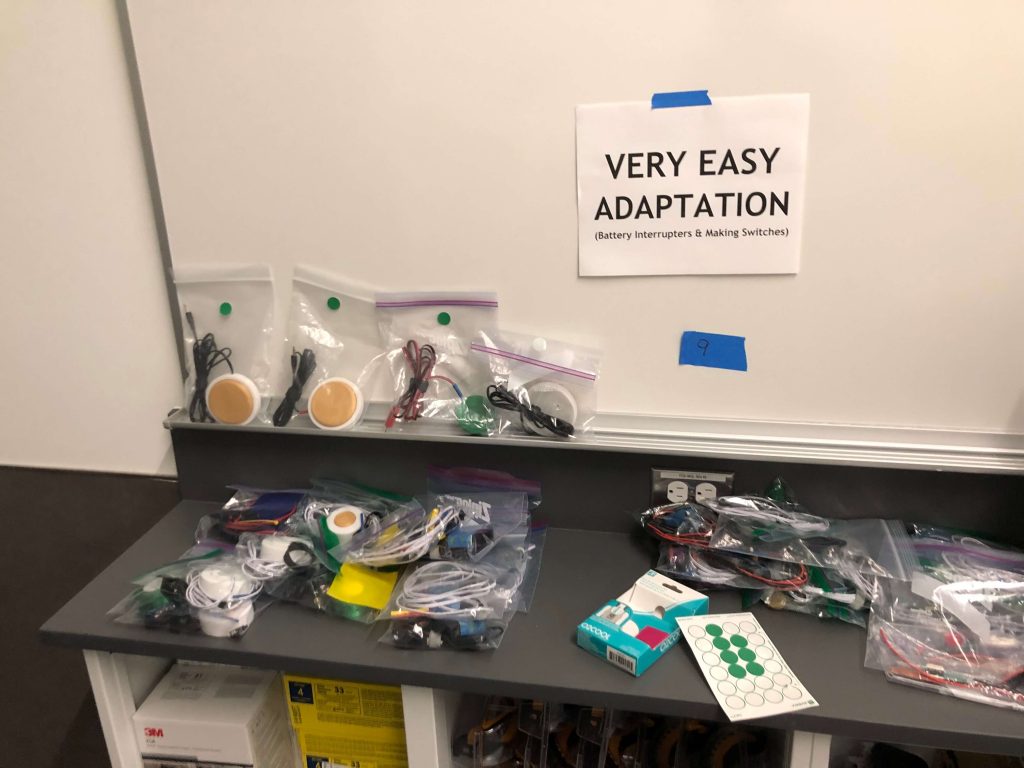 How to…
How to
adapt a toy

for accessibility?
How to
start

your own toy

library

?
(This section is under construction! Please check back later.)
---
Our Research
(2021) TCAT Survey on Play Access and Inclusion The Coronavirus pandemic necessitated rapid, radical changes to global systems, structures and organizations across all areas of life, including recreation and social services. These changes were something of a double-edged sword. On the one hand, for example, the situation informed innovation in provisioning services remotely. On the other, some people's inability to access such technologies, together with increased social isolation, exacerbated forms of exclusion. This issue considers what lessons can be learned from the pandemic in striving to design a future that is more inclusive for all.

We are a group of researchers from HuskyADAPT and the Taskar Center for Accessible Technology (TCAT) at the University of Washington. We would like to invite you to participate in this study about how the pandemic has impacted access to play and recreation for learners with disabilities. Specifically, we are interested in responses from the following groups: people who identify as having a disability, caregivers, therapists, or other providers.

Please join the study here. Participants will be eligible to have a free switch-adapted toy shipped to them.